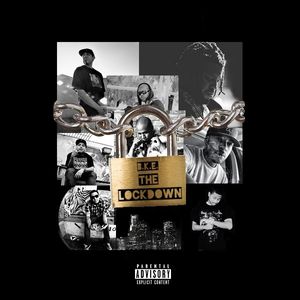 Best Kept Entertainment is back and is wrapping up 2020 with a new mixtape titled "The Lockdown" available exclusively on BestKeptEnt.com! Visit the link below to preview / download the entire 19 track project which features music from all past and present members of Best Kept Entertainment as well as production from Traksmith, Double A, Wavvyboi, jglad, and more!
Listen as the mixtape not only brings you hard hitting production and clever wordplay, but also as it touches on subjects that shaped the unprecedented year of 2020. From the untimely passing of Kobe Bryant (We'll Always Love You Kobe), to the moment that sparked a social justice movement with the tragic death of George Floyd (I'm Just Tryna Live), to the affects of Coronavirus and the global pandemic on everyday life (High Stressin: The Rona), this is definitely a mixtape you'll want to check out! So make sure to download your free copy (phone and PC compatible /iTunes ready), leave a comment below, and share on your social media!
B.K.E. - The Lockdown Mixtape (FREE DOWNLOAD)
*iPhone users may have to use Firefox browser to download to the "files" folder on their iphone.